What is a VPN and why do you need one?
2 min read
Is online security a concern for you? Do you wish you could access websites from all over the world? Then you need a VPN!
A VPN encrypts your connection and provides you with an anonymous IP to protect your privacy. Your IP address (the number assignated to you device to access the Internet) gives information about your location. It's what makes websites appear in your language for example. However, it also gives hackers and snoopers access to your personal data.
So what are the advantages of using a Virtual Private Network?
It prevents people from seeing who and where you are.
It boosts your security when you're on an untrusted network.
It protects your personal data from prying eyes.
It secures your online payments.
It allows you to watch videos usually unavailable in your country and have an unrestricted access to them.
All you need to do is open the VPN program and  choose from a list of servers (countries) anywhere in the world: once connected, you will appear as being located in this country. The websites data will be received by the server you're connected to  and  will  be forwarded to your real location.
There are many different VPN services around, we can recommend HideMyAss (with such a name, how can you not trust it?!), a safe and efficient tool that'll turn the web into your personal network!
HideMyAss works great with our VSO Downloader , making it a perfect companion to download videos from those foreign websites that block access from outsiders!
Its main features are:
Unlimited bandwidth
Possibility of using two devices at once
More servers in more countries than any other VPN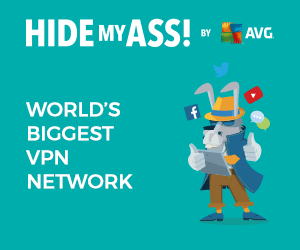 You can buy the VPN package for a single month (or more) and there is a 30 day money back guarantee!