Win a ConvertXtoVideo 2 license!
1 min read
We've just released a new major version of our all-in-one video converter, ConvertXtoVideo 2!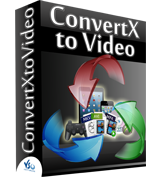 To celebrate, here is a little quizz : guess which movie this screenshot belongs to and enter the draw to win of of 10 ConvertXtoVideo 2 licenses!
Ok ready? Here it is:
Recognize these two?  (hint: the movie director is French…)
The contest is now over and the 10 lucky winners have been contacted. Thanks for participating!!!