A love letter to our users
2 min read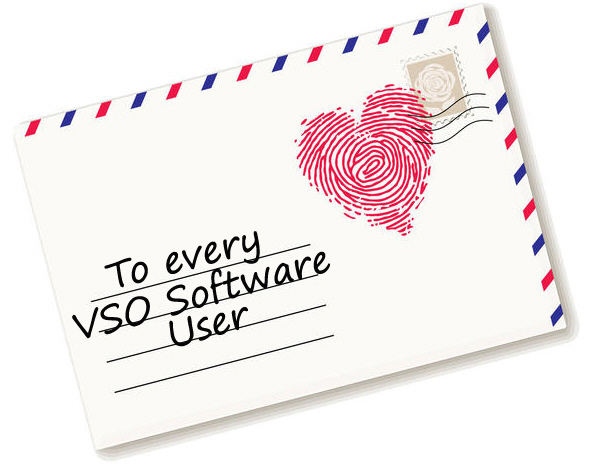 I know, it may seem weird/cheesy for a company to claim its love for its customers, but today I felt like writing this:
Dear customers, users, hackers,
We wouldn't be here without you. That's a fact.
But you're not important to us just from a commercial perspective.
You're important to us as happy users. Every day, we go out of our ways to bring a smile on your face,  the satisfaction of a question answered, the relief of a problem solved,  the excitement of a great movie night ahead of you, with a video made by yourself with our tools.
We love you for choosing us, sticking with us, recommending us, advising us, giving us feedback and new ideas.
We love you all:  prospective, old and new users,  those who praise us or complain (thanks for your constructive criticism). And yes, even you who pirated the software, maybe one day you'll credit the hard work and dedication we put into our programs and you'll buy it.
We hope you feel like you belong to the VSO family the minute you download one of our tools.
Checking your emails every morning, answering your questions, clearing a misunderstanding, finding solutions is what keeps me going. So this is coming from my heart: thanks to all of you, you make me love my job.
Annelise (a.k.a. Videora)
Customer service and business manager at VSO Software
PS: if you want to give me feedback of any kind on our software and/or service, please contact me or fill in our user review form.