Our ultimate Valentine's day gift guide
2 min read
After my praised Xmas gift guide, I am here to the rescue again to make sure you will not blow things (and money) on Valentine's Day!
If your other half is a woman, check out  the following ideas. They're brilliant and cheaper than diamonds:
Idea n°1:   I had promised myself  to never mention 50 shades of Grey in my blog. BUT, after watching the movie trailer, I have to admit that it looks better than the book (yes I know, the stakes were not high). Anyway, I am not suggesting you get your woman a movie ticket.  HOWEVER I strongly recommend buying her the movie soundtrack (released on Feb, 10). It is really, really good and includes music from Beyonce (listen to the "Crazy in love" remix in the trailer…) Ellie Goulding, Skylar Grey, Sia, the Weeknd, Jessie Ware, Danny Elfman and more.
Idea n°2: Every woman loves candles, right?  But not just any candles! Check out this selection that recreates the smell and atmosphere of Harry potter, Sherlock or Game of Thrones: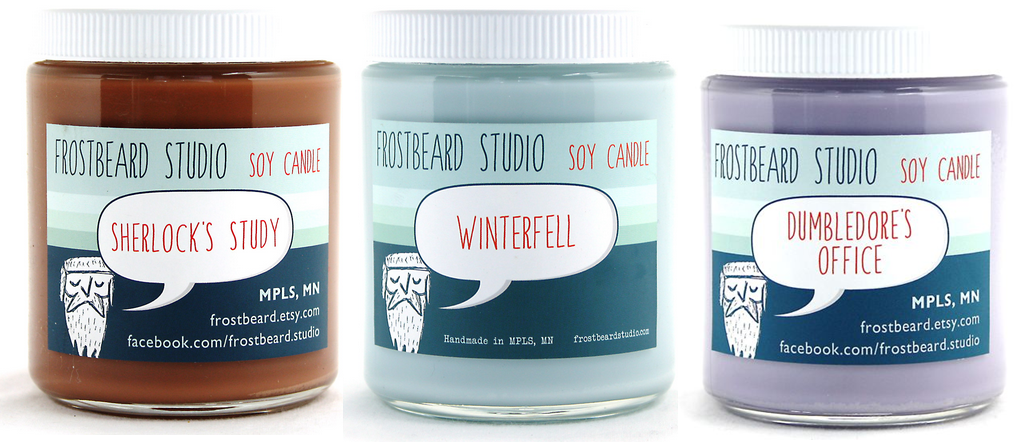 Idea n°3: Is your woman more than a princess (and also a Game of Thrones addict)? Then this special Khaleessi mug or these dragon eggs are for her:
If your significant other is male, then I suggest these:
Idea n° 1: A Chewbacca car seat belt! Because, your man definitely looks (and sounds) like him, right? And what's more, no Wookie was harmed in the making of this amazing gift (it is fake fur).
Idea n° 2: Are you dating a Dexter nostalgic? To seduce your man's inner serial killer, then you must get him these blood splattered coasters/ slides and their own trophy box!
Idea n° 3:  If your lover has: A: a sweet tooth and/ or B: a slight obession with Heisenberg, get him a bag of those Breaking Bad Blue meth looking candy:
And if you are a Han Solo at heart and feel like proposing to your very own Leia, here are the perfect  Star Wars inspired rings:
May the love be with you!