My heart will go on and on…
2 min read
To mark the 103rd anniversary of the Titanic tragedy,  here's a collection of facts about the movie you probably didn't know.
The actors
Studios wanted Tom Cruise or Matthew McConaughey to play Jack, but James Cameron insisted on having Leonardo DiCaprio play the role. Gwyneth Paltrow and Madonna were also lined up for Rose's part. Robert De Niro was offered the role of Captain Smith but turned it down due to a gastrointestinal infection at the time.
Kate Winslet was one of the few actors who didn't want to wear a wetsuit during the water scenes. As a result, she got pneumonia. On the other hand, Leo  Di Caprio is water sensitive so he wouldn't go in really cold water.
Most of the movie's extras were given a three hour lecture on proper 1912 mannerisms and behavior, so as to give the film a more authentic look. Every woman in the film wore a corset, even if they were extras that were barely able to be seen
 The movie 
The budget for the Movie "Titanic"was higher than the Titanic itself ($200 million)
Here is what the set of the movie looked like for the sinking scene: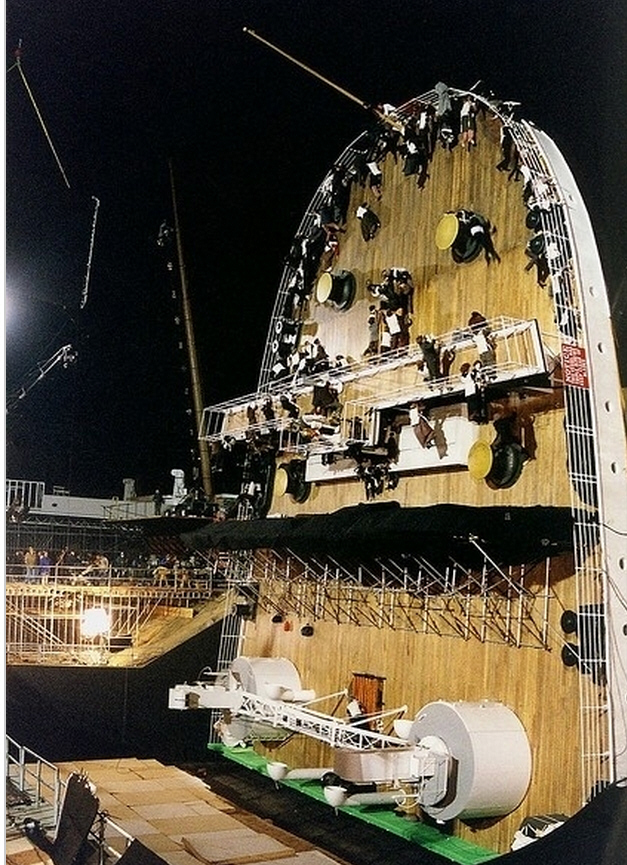 The ship exterior set was constructed in a tank on a beach south of Rosarito, Baja California, Mexico.
 
The pool that the Titanic passengers were swimming in and jumping into was only three feet deep.
In the scene where the water comes crashing into the Grand Staircase room, the film makers only had one shot at it because the entire set and furnishings were going to be destroyed in the shot.
Some of the most memorable scenes in the movie, which include Jack teaching Rose to spit, the scene at the bow with "King of the World," and Rose spitting in Cal's face were not part of the script and were completely created on the spot by the actors.
The Titanic movie was in theaters for so long that it was released on VHS tape, which makes it the first movie in history to be available to buy while still being shown in theaters
More less known Titanic facts here and here.
Feeling nostalgic? Let's watch Titanic for the 15th time! You can download the movie here for free with our VSO Downloader . Open the software, play the video: the movie is picked up automatically, you can close the streaming website and let VSO Downloader do its magic: in a matter of minutes you'll have the movie on your PC, ready to be watched at any time, and you'll feel like THE KING OF THE WORLD!