Star Wars episode VII update
2 min read
So by now, if you're not living in a cave, you must have watched over and over the new  trailer for The Force Awakens released last Thursday. It is now the most viewed trailer of all times with 88 millions views in the first 24 hours after its release! Here it is again so you can get your daily fix:
The anticipation for the 18 December premiere is already building up: Disney and Lucasfilm will give Star Wars the widest theatrical release in history, with 4,500 locations in the US screening the movie on opening night! The movie is expected to pull more than $500 million at the worldwide box office on its first weekend, which would make the Star Wars movie the biggest earner of all times (after Harry Potter,Harry Potter and the Deathly Hallows Pt. 2.) . Here is a glimpse of the crowds for the Episode IV "A new hope" premiere back in 1977: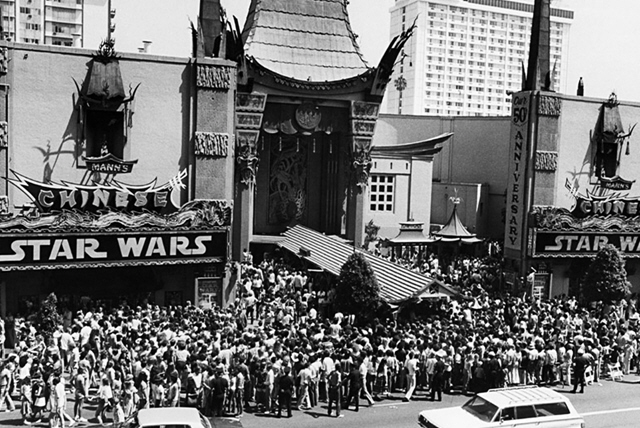 Disney will also pocket some more money with their new Star Wars  special cruises that will sail between January and April 2016. Star Wars Day at Sea "combines the power of the Force, the magic of Disney and the excitement of cruising for an out-of-this-galaxy experience unlike any other". A retooled area on the cruise ship  will even place young guests aboard a Millennium Falcon play zone! This event will "thrill Padawans  and Jedi Masters in every family"…
Meanwhile in a galaxy not so far away, the Star Wars crew was busy filming other popular movies as you can see with the posters below.
May the force be with you for patiently waiting for Dec, 18!