Where you can stick your selfie stick…
1 min read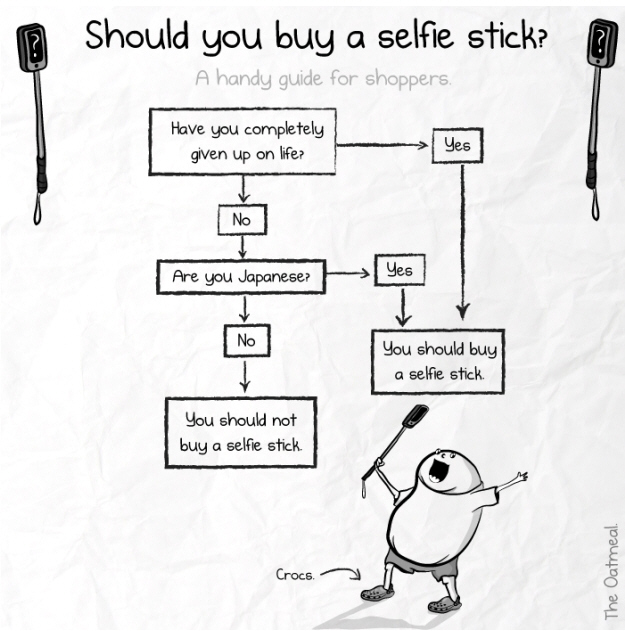 It's very hard for me to mention selfie sticks and not become rude.
So imagine my reaction when I discovered the latest trend in selfie stupidity… I am not going to say a word about it and just let you meditate on this:
(yes it is a special stick to take picture of your behind, and yes it costs $80)
But there is hope , as selfie sticks are now banned in major venues in England and South Korea. Yey!
NB: Not that everyone that owns a selfie stick should beaten up with it or anything, but at least, if you really want one, please get creative, like these folks:
Make the most of your household appliances:
Kill two birds with one stone with the  Walking cane turned selfie stick:
Golf club or selfie stick? I can't decide!
And finally, because at VSO Software we are very resourceful (and clever), here is our very own "Umbrella stick":
Rant over!
Your truly
Videora