Get ready for…
2 min read
Netflix new original series: Marco Polo
The show centres on the early years of the legendary explorer's adventures when he was a member of the court of Mongol emperor Kublai Khan in Dadu (present day Beijing). Brought to China by his father, whom he barely knows, Marco is essentially left with the Mongol leader as an offering to secure his father's access to lucrative trading routes. Yet his insights spur Khan's curiosity, and he is quickly drawn into the machinations and power struggles surrounding the court, teeming with threats in the form of spies, concubines and even family.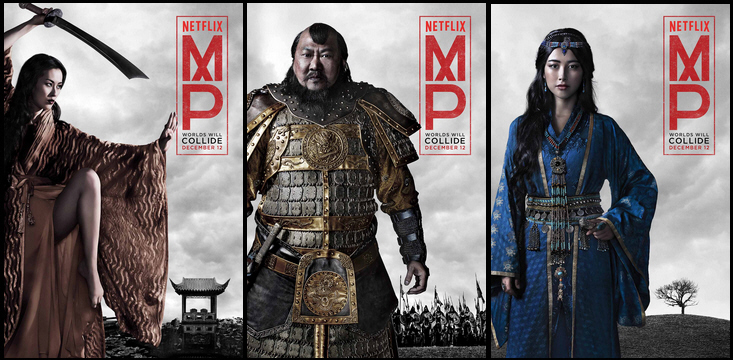 The show is set in a world of greed, betrayal, royal scheming, rivalry and sexual intrigue. (Wait…. you've heard that  before, right ?)                 Yes, Marco Polo is Netflix's answer to Game of Thrones, but without the supernatural elements (so no dragons) and more kung-fu (so just as much blood).
With this sprawling 10-episode drama, executive-produced by Harvey Weinstein, Netflix has spared no expense (it is its most expensive show so far) to offer a grand epic for the small screen, complete with  sweeping landscapes (filmed in Malaysia, Venice, Kazakhstan), beautiful costumes, a majestic theme song and elaborate fighting scenes.
The full first season is released on Netflix on Friday, December, 12th.