Mad Men special
1 min read
Are you ready to say goodbye to Mad Men ?
It is definitely the end of an era for the series, which begins its final stretch on Sunday at 10 p.m. EDT on AMC . Will 7 episodes be enough for Don Draper to get closure?
Check out the official trailers:
Here is a selection of Mad Men items that you might want to hold on to if you're a fan:
Nothing evokes the mood of the series–and the '60s better than one of the various music compilation inspired by the show.
The unofficial Mad Men cookbook is a treasure, part historical cookbook , part episode guide, with amazing cocktail recipes. Even if you never cook a thing, it's still a good read.
Did you know that in season 6 alone, Don Draper consumed 52 drinks?   Serve nostalgia neat or on the rocks in those classic Whiskey glasses!
And yes, why not own a Don Draper, Roger Sterling, Betty Drapper or Joan Holloway Barbie doll?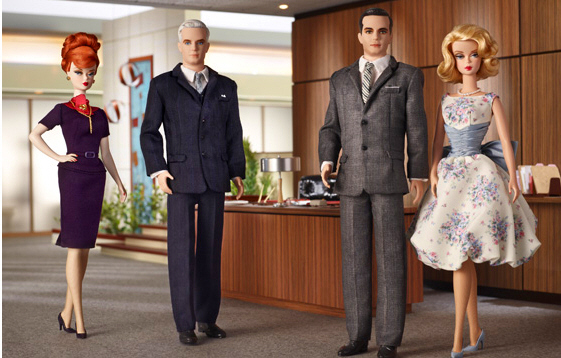 And finally, remember you can apply Don Draper's wisdom to almost any situation.

And if this fails and the situation seems hopeless,  you can still light a Saint Peggy Olson praying candle: