IWatch vs the Internet
1 min read
By now you must be fully aware that the IWatch was unveiled last week. Since then, as expected, the Internet went crazy with spoofs, ironic comments, jokes, etc. I will save you the numerous pictures of real apples glued to the wrist, but here is the rest:


Twitter also expressed its fair share of mockery: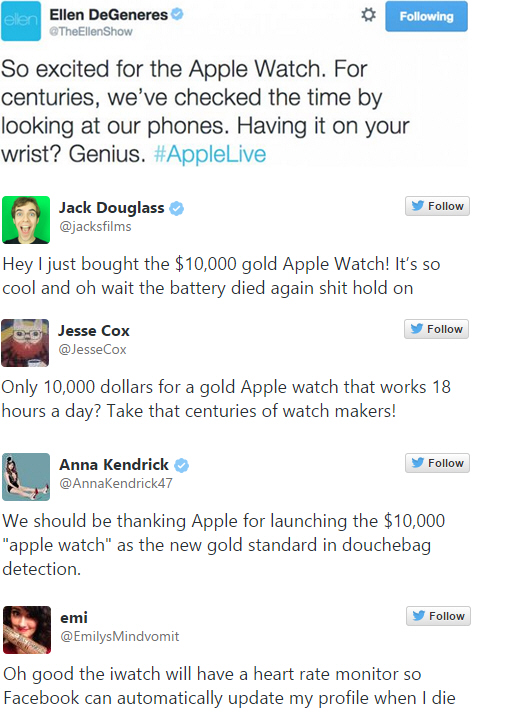 If you do have 10,000$ to spend, you can have an 18 karat gold Iwatch "Edition"or:
If you're still undecided , these two charts should help you: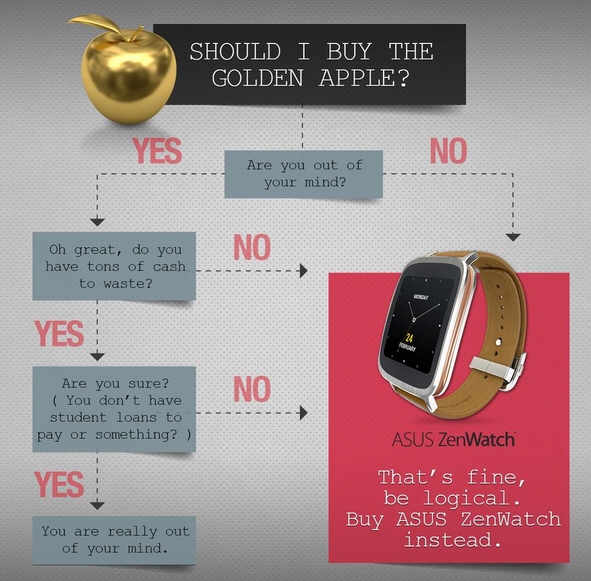 KABOOM!