Father's day is coming!
2 min read
Father's Day is fast approaching and you have no idea what to get your dad?
Forget ties and socks, here are some very cool ideas for the geek and TV addict fathers!
A remote control pillow (yes, it really works!!) ! We're not saying your dad is lazy or anything, but isn't the gift of not having to get up from the couch to get the remote control the best gift of all?
A Breaking bad doormat. For the series fans who want to show who's boss!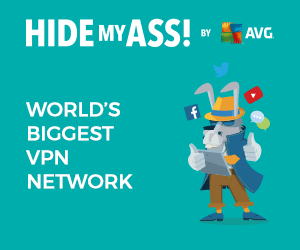 A VPN subscription. Ah, the gift of security and peace of mind…! Being able to secure internet connections and one's identity on the net is simply priceless nowadays!… Get your dad a 1,6 or 12 months subscription to Hide My Ass, one of the best VPN service on the market (approved by VSO!)
A light saber set of keys . This is not some boring key chain: look closer… Yep, those keys are actually cut into a light saber. No need to use the Force to open doors! Works on Kwikset and Schlage brands.
A zombie back scratcher. Because…… well, it's just awesome!!! Actually I might get one for myself too!!
If your father is a bit more classy and likes his Martinis "shaken, not stirred", then he deserves those James Bond cufflinks
Get your dad to explore the uncharted territory of the swimming pool sitting in this Star Trek pool chair!
If your dad likes fishing, then this smart fish finder  from That sweet gift is a must-have! No more time wasted, let technocology find out if there's fish around or not  with this app + sonar!
Your father still has these old cassette tapes lying around? Why not get him a cassette to  Mp3 converter so he can convert his old music or recordings into MP3? And get rid of those tapes for good!
And finally, why of course, the best gift of all: a software from VSO! Very easy to use, but with outstanding quality, it's the perfect gift even if your father is not computer savvy!
For instance our great  video to DVD conversion software, ConvertXtoDVD! Let your dad enjoy his videos on the big screen!
Or our VSO Downloader Ultimate, to retrieve almost any videos that he'll find on the internet!
Like this guide? Share it around to make sure you get what you really want, if you're a dad yourself!
For more Father's day gift ideas, check out our T-shirts selection.